Oxbow Design Build is committed to a set of guiding principles that direct our business decisions and policies. We refer to these ideologies as ARCS, representing Aesthetics, Resiliency, Community, and Sustainability.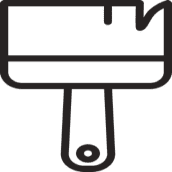 Aesthetics
We pride ourselves on our craftsmanship and attention to detail. Our shop is a creative and innovative environment, where the quality of our work is held in the highest regard.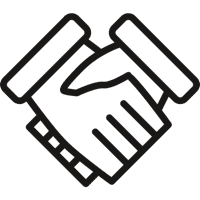 Resiliency
As a small business that has transitioned into a worker-owned co-op, we are devoted to creating a just and equitable workplace. This gives us a strong sense of ownership and commitment to our work.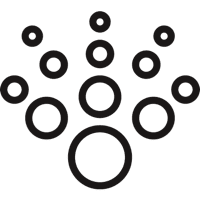 Community
We are devoted to supporting, serving, and empowering the many communities in which we are a part in accordance with co-operative values and principles. Our principles are rooted in the ideals of co-operation, mutuality. and solidarity.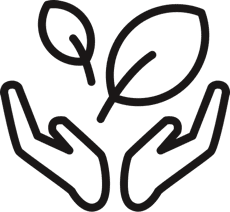 Sustainability
As part of our commitment to the continued health of the environment, we take a holistic approach to sustainable building and fabrication practices to reduce our environmental impact.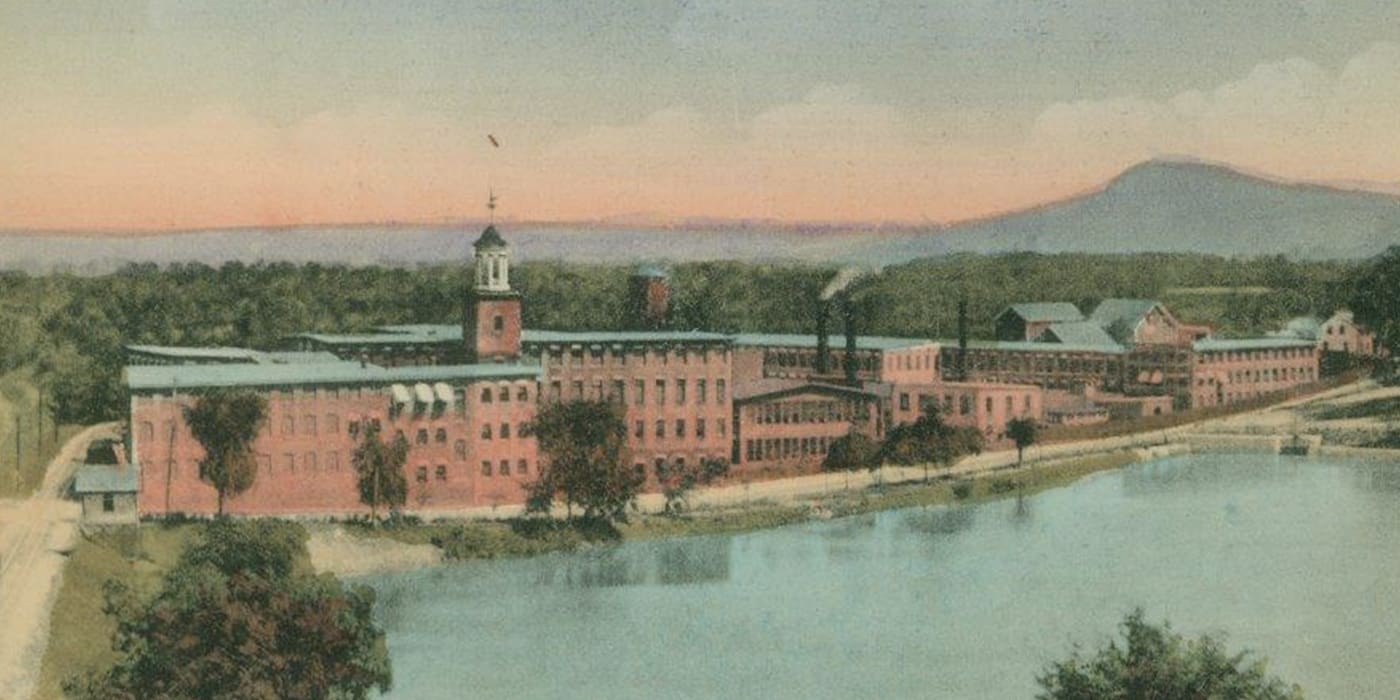 Easthampton Mill Buildings
We are a worker owned cooperative working out of the revitalized Easthampton Mill District.
Our Staff
Carl Woodruff

Member-Owner, Project Manager

Carl has over fifteen years of professional experience working as a builder, fabricator, and project manager. Prior to the founding of Oxbow in 2015, Carl developed advanced fabrication experience by managing high-budget, singular projects in New York City as a lead fabricator. He spent much of his time in NYC working with CNC machinery and other advanced fabrication techniques. Prior to and while residing in NYC, Carl was instrumental in projects ranging from conventional residential construction to the installation of large scale commercial alternative energy systems. Most of these projects have been community-driven endeavors with a clear focus on sustainable, efficient, and ethical building. His experience with advanced fabrication techniques, material properties, and project management are all valuable assets to our partnership. In addition to his work at Oxbow, Carl currently is a board member for the Valley Alliance of Worker Cooperatives, of which Oxbow is a member. Carl is a licensed Home Improvement Contractor and a licensed Construction Supervisor.

Chris Millette

Member-Owner, Designer

Chris Millette was born and raised in Northampton, right here in the Pioneer Valley. He brings over fifteen years of experience in design and construction to our team. Chris received a Bachelor of Fine Arts degree from Alfred University in 2008, and a Master of Science degree in Design & Historic Preservation from UMass Amherst in 2016. To learn more about sustainable lifestyles and construction, Chris lived in Italy for a number of years where he worked on organic farms and studied traditional building techniques. His artistic background, creative problem-solving, and attention to detail are all valuable assets to our coop. Chris performs several roles at Oxbow Design Build, including architectural design, project management and estimation, fabrication, and construction.

Noah Modie

Member-Owner, Architect

Noah is a New York and Massachusetts Registered Architect who has geared his practice towards advanced digital fabrication, building information modeling, and prefabrication, all with an eye toward creating a more sustainable and aesthetically pleasing built environment at a lower cost. He has designed at a wide variety of scales and for an extremely diverse array of programs and received his Master of Architecture degree at Pratt Institute in Brooklyn.

Stan Zygo

Member-Owner, Shop Manager

Stan has been with Oxbow Design Build for over five years and is one of our member owners. Stan primarily works in the woodshop, but also works on site if needed. Stan has decades of hands-on fabrication and construction experience including: heavy construction equipment operator, pipe welder, machinist, plumbing apprentice and maintenance mechanic. In his free time, he runs his own laser engraving business.

Meng Hok

Member-Owner, Site Supervisor

Meng grew up locally in Florence, MA. He has been working with Oxbow since they originally formed as an LLC. Once the company transitioned to a Worker-Owned Cooperative, he was among the first to be added as a member owner. Meng mostly works on site doing housing renovations, but has been known to help with just about any project that comes along.

Charity Zielony

Member-Owner, Office Manager

Charity has an Associates Degree in Science Information and Technology from Holyoke Community College. She has been attempting to herd the cats at Oxbow Design Build for some time now and she loves her job. As a member-owner she knows her contributions to the cooperative are valued and her administrative expertise is respected. She also creates art in various mediums when not working.

Justin Smith

Shop Project Manager

Justin is a longtime Easthampton resident and UMass Amherst alum. As a former small business owner Justin's background is in project management, creative development, and team training and coordination. Outside of work, you might catch him gardening or winning an ice cream eating contest. Justin serves a variety of functions as Shop Project Manager including estimating, modeling, design implementation, and occasionally swinging a hammer.

Kerry A. M.

Millwork Supervisor

Originally from the western mountain states, Kerry has over fifteen years experience shaping and developing programs and facilities for distinguished furniture manufacturers, exhibition spaces, and educational institutions. Her expertise includes training and guiding teams of specialized creatives while maintaining industry-aligned standards and best practices. Known for her holistic design approach, Kerry is committed to creating cohesive, sustainable objects and spaces that resonate with the studio's cooperative values. In her own design practice and as a supervisor, Kerry strives to integrate the studio's vision, merging innovative design concepts with practical execution.

Marcus Kane

Construction Project Manager

Marcus is a son of Western Mass and a dedicated father with a BA from American International College in Springfield, MA. Growing up in a family of residential general contractors, carpentry and construction has been in Marcus's blood since he was a child. As a Union Carpenter for nearly 20 years, Marcus also had the honor to be elected and serve on the Executive Board of the Western Mass Local to the United Brotherhood of Carpenters and Joiners for 3 terms lasting 9 years. Being a project manager and construction consultant for the past 10 years has driven him to top quality construction companies, such as Oxbow Design Build where he calls home. Marcus is a licensed Construction Supervisor.

Emily Berge

Site Supervisor

Emily has a BFA in Sculpture from UMass Amherst. She has always been interested in making things and getting dirty, which led her to construction. She has a passion for finished concrete, a skill learned from a previous job. Emily is currently enrolled to get her Construction Supervisor License and is excited to continue to grow with the company.

Wendy Vanos

Shop Finisher & Carpenter

Wendy grew up on a Massachusetts farm, nurturing her love of nature, the beauty of wood and working with her hands. Choosing wood shop over home economics in school, she was often the sole girl in her class.  Her first job was in the finishing department of a high end furniture manufacturer, where she became the youngest Finishing Foreman in company history at the age of 18. Over the years Wendy has worked at large and small furniture and cabinet shops, with private work published in a national magazine.  In 2011, she spent 5 yrs in precision tool manufacturing, once again the only woman in her department. With over 35 yrs finishing experience, her experience includes millwork and assembly, and occasionally leaves her dungeon for site work.  Wendy joined the Oxbow family in 2019 as a temporary employee and is now a full time member.

Aaron Woodruff

Site & Millwork Carpenter

Aaron is a native of north country New York, born in 1985.   A traveling tradesman, he has worked throughout North America.  Aaron enjoys being in nature and changing landscapes, as well as working with his hands and listening to audio books.

Tiffany Kozash

Project Manager Assistant

Tiffany was locally born & raised. She received her Bachelor of Arts degree in Mathematics from Smith College in 2010, and her Associate of Science degree in Engineering from Greenfield Community College in 2014. Tiffany started at Oxbow in March 2022 after five years working for a large corporation, and greatly appreciates the learning opportunities and personal recognition of being part of a small business. "It's great to work for people who care about more than just making money." She appreciates the flexible schedule and opportunity to work from home, and has embraced the pandemic-hermit lifestyle. Outside of work, Tiffany enjoys making things and loving on her two cats.

Eric Parham

Annie Ricotta

Site Carpenter

Annie entered the world of construction early on in the pandemic, inspired to change their career and take on new and interesting challenges. Before that, they worked for 10 seasons on an organic vegetable farm in Western Mass doing field work and managing distribution. They have a love of tangible, practical skills and being able to apply the things they learn from working to help take care of themself and others. When they're not building houses they are most likely playing with their dogs, making loud, colorful art projects, or hanging up copious amounts of flowers for drying.

Marzieh Wallace

Receptionist

Marzy is native to Western Massachusetts. After working as a legal assistant in the San Francisco Bay Area for a decade, she is excited to be back in the area and to join the Oxbow Design Build team.

Jeff Haigler

Site Carpenter

Jeff is a NH native and came to woodworking through a lifelong love of the tactile and the harmonious. He joined Oxbow in early 2023 after apprenticing for several years under a gentleman carpenter in Providence, where he developed a taste for finish work and historic home restoration. Jeff is loving working as part of a larger team and exploring the Happy Valley through the lens of local design and construction old and new. A natural family man with, up until now no children, he is also very excited to be welcoming a baby girl into his family this fall!

Ben Bowman

Chrissy Pearson

Frédéric Siegel

Ella Condon

Site & Millwork Assistant