Oxbow Design Build has had the enormous opportunity of participating in the new cannabis industry as designers and fabricators. In collaboration with INSA (check out their website here), we've created a novel type of space and retail operations that centers around conveying the quality of the products sold, and fostering meaningful interactions between customers and knowledgeable sales associates. The architecture of the dispensary is thus centered around a long, bending, concrete, glass, and wood counter that provides a flexible and aesthetically pleasing interface between client, product, and salesperson. In addition to the excitement of developing a new type of retail experience, we are always eager to engage in the adaptive reuse of historic buildings, so the fact that the dispensary is located in an adjacent 19th century textile mill made it especially interesting.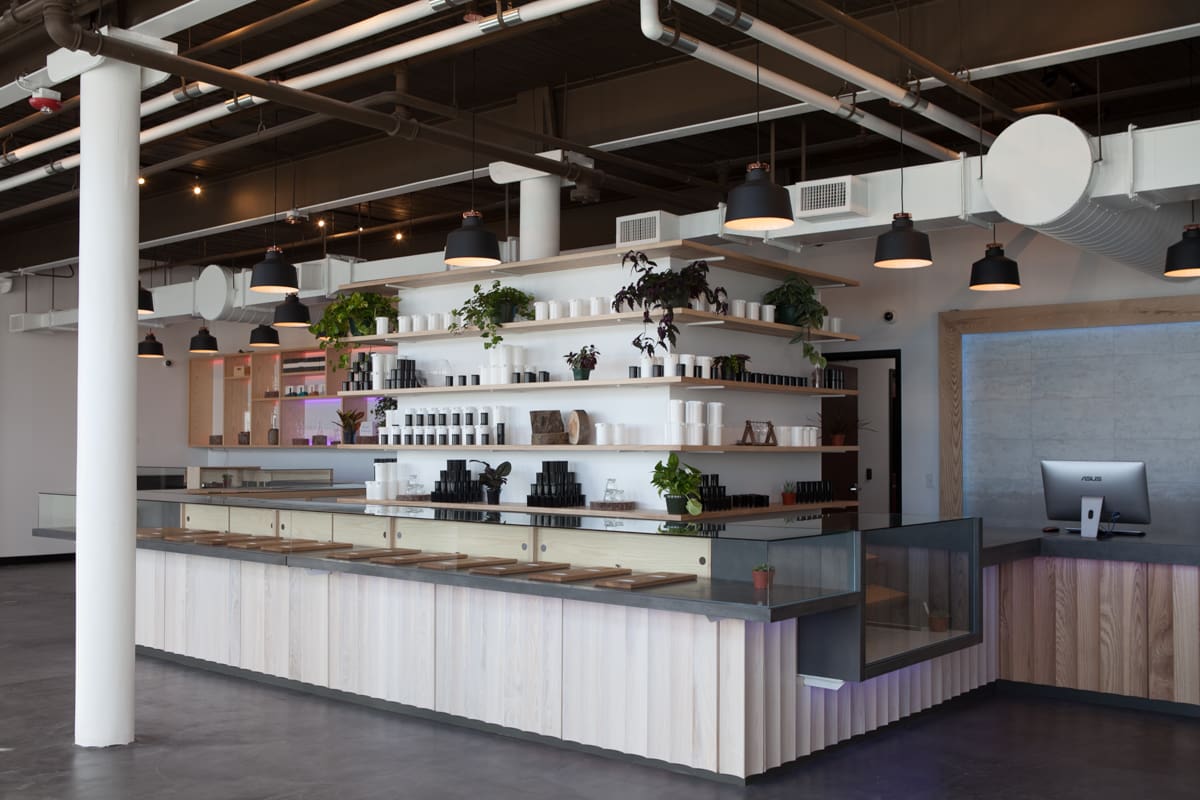 Project Type: Millwork/Construction/Architecture Project Description: This one is quite long and will have a bit more info and stuff like that in which additional details relevant to the project go here.
Project Location: Easthampton, MA, 01207 Other Contractors: Other Contractors Photographer Credit: Whitney Brooks
Secondary information about the project goes here.