Mill 180 Park is an extremely ambitious and unprecedented indoor hydroponics park, restaurant, and event space in our neighboring mill, Mill 180. We worked with Community Food Engine for over a year designing, imagining, and constructing this one-of-a-kind space. Among other things, we designed and constructed the Mycology House, the Amphitheater, the modular boardwalk floor system, the restaurant's bar and front-of-house elements, and the hydroponic displays. Visit their website to hear the story in their own words.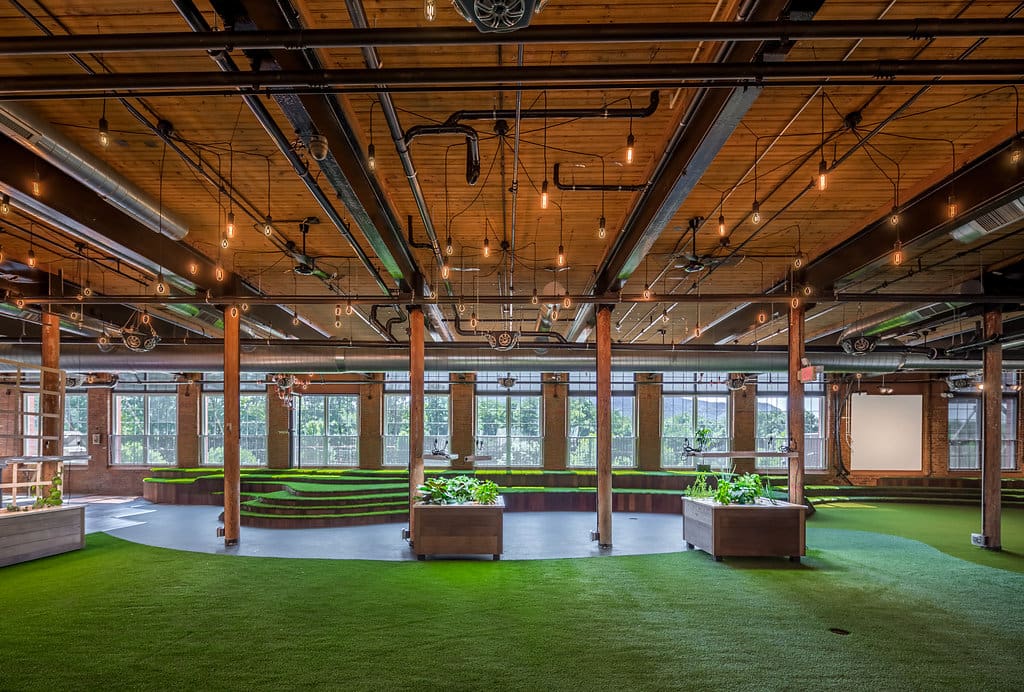 Project Type: Millwork/Construction/Architecture Project Description: This one is quite long and will have a bit more info and stuff like that in which additional details relevant to the project go here.
Project Location: Easthampton, MA, 01207 Other Contractors: Other Contractors Photographer Credit: Whitney Brooks
Mill 180 Park was created through close collaboration with a client who had the unique vision of constructing an indoor public space that plays the role of an urban park. Through studying the successes of several existing parks of note, we designed a space that provides opportunities for social gatherings or solitary reflection, without the worry that the weather might not cooperate with your plans.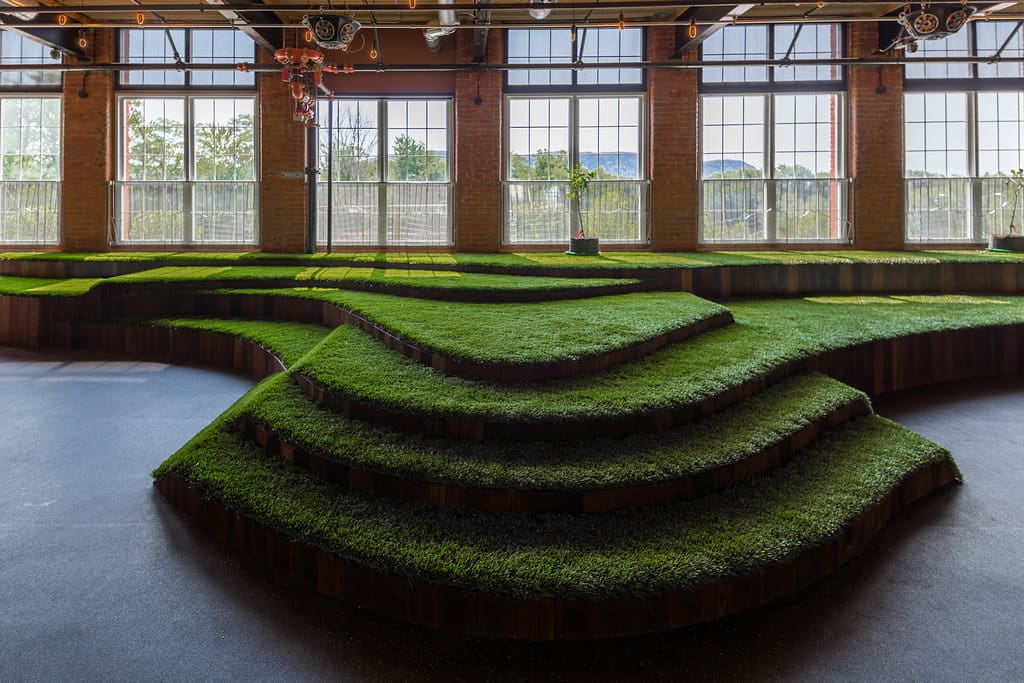 Several elements of the park are abstract interpretations of characteristics that one might find in outdoor environments. Through a collaboration with sound artist Stephan Moore, the sounds of the outdoors are interpreted into a generative musical composition that changes constantly according to the weather outside, and activity within the Park. Hills were recreated with a cascade of serpentine platforms,creating an "amphitheater" that is ideal for small musical performances, speakers, or relaxing with a panoramic view of Mt. Tom.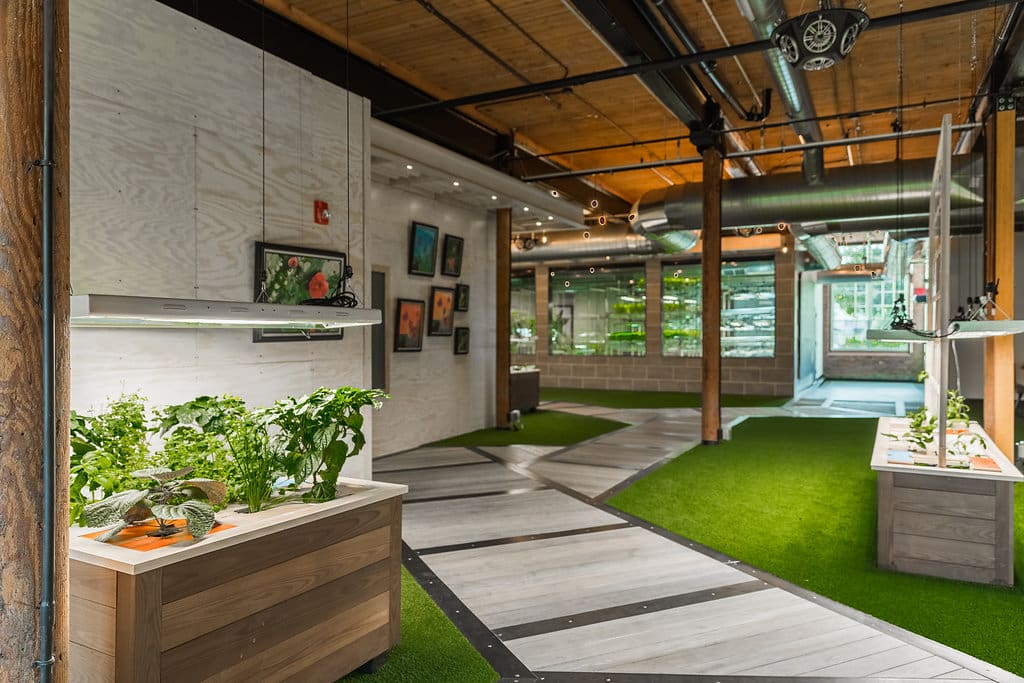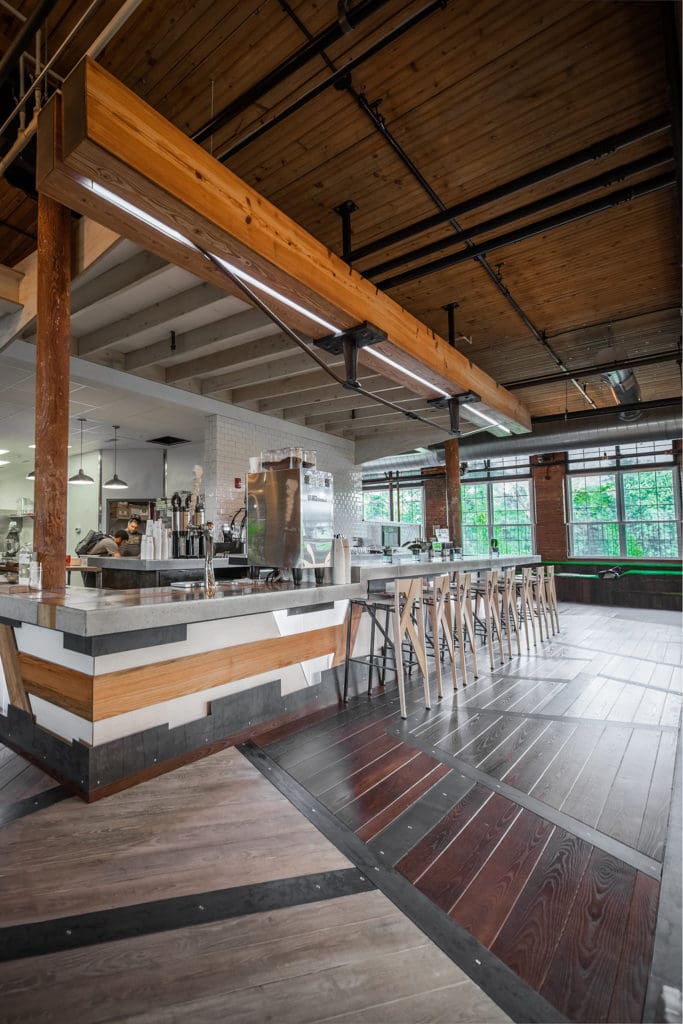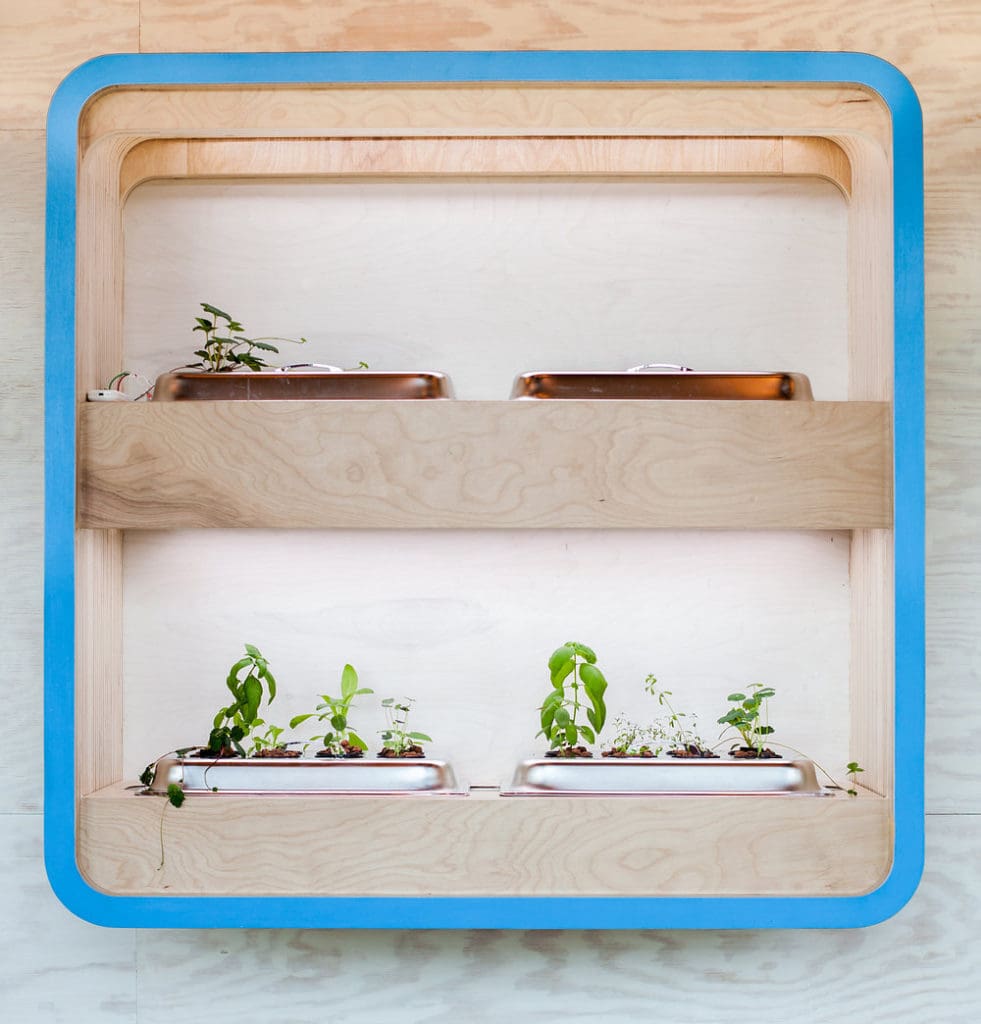 We designed and built a number of different hydroponic displays for use in Mill 180 Park. Our fabricators cut some of these out of dyed plywood with our CNC router, while our carpenters built planters out of heat-treated ash, dyed plywood covers, and ash lattices. We also helped to design and lay out the Production Room, where Community Food Engine will be growing vegetables for use in their restaurant.