Our client's home is located on a Western Massachusetts hillside, complete with lush vegetation, a beautiful view of the valley, and excellent solar exposure. The solar exposure was so excellent, in fact, that it made the West-facing deck almost completely unusable and impassible. In order to transform the deck into as comfortable environment as possible, we performed a thorough analysis of the site, and a complete re-examination of shade structures.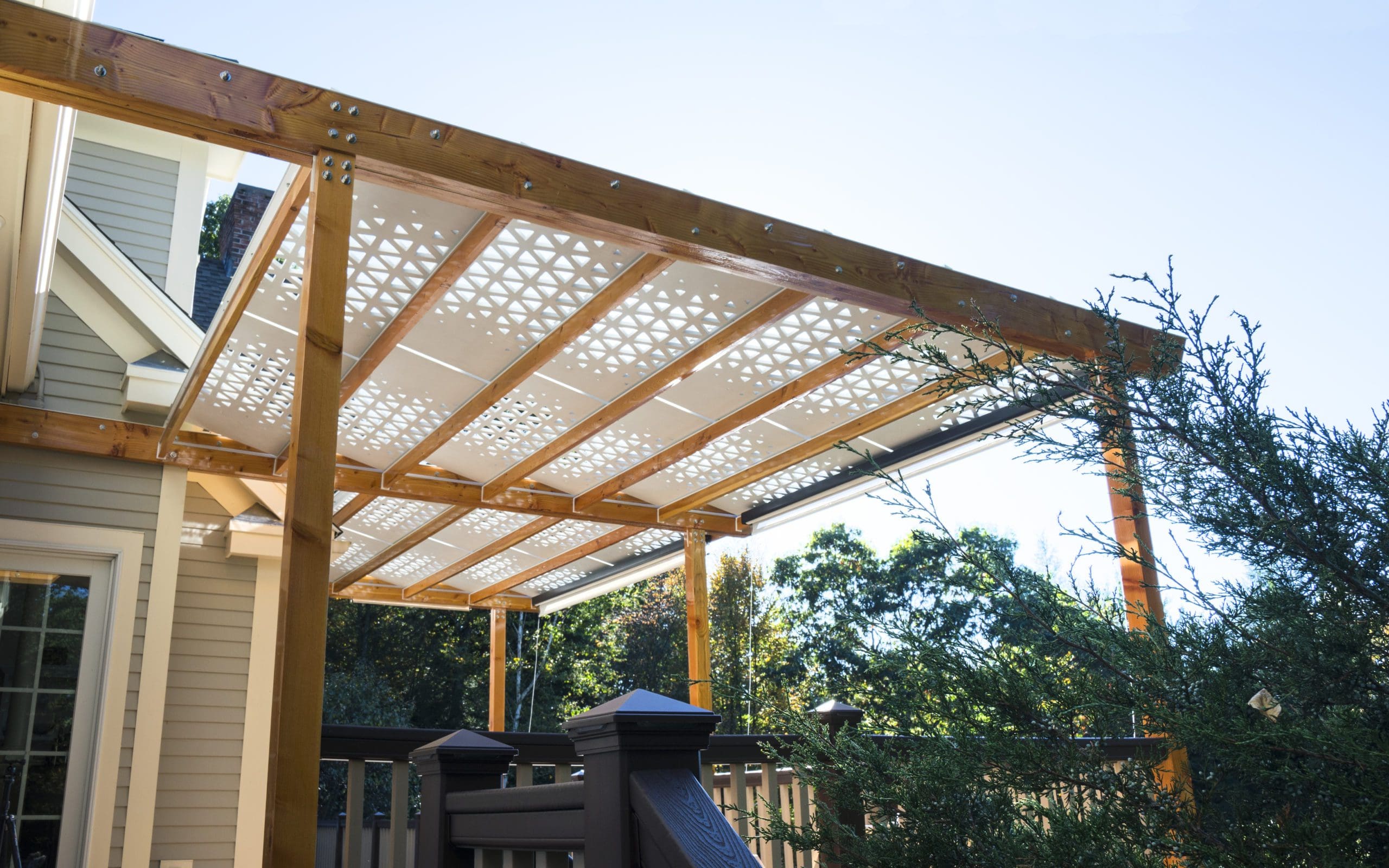 Our solution was a gradient-perforated, louvered assembly of concrete surface that balances the need for shade and ventilation, while dramatically reducing overall temperature.
Our collaboration with our neighbors, Stone Soup Concrete, was essential in constructing this idea. With them, we fabricated a set of reusable, rotationally symmetrical molds, and cast the GFRC (glass fiber reinforced concrete) panels. These panels were set onto a frame built from wood and powder-coated steel, all of which was pre-fabricated in our shop, minimizing the time spent on-site.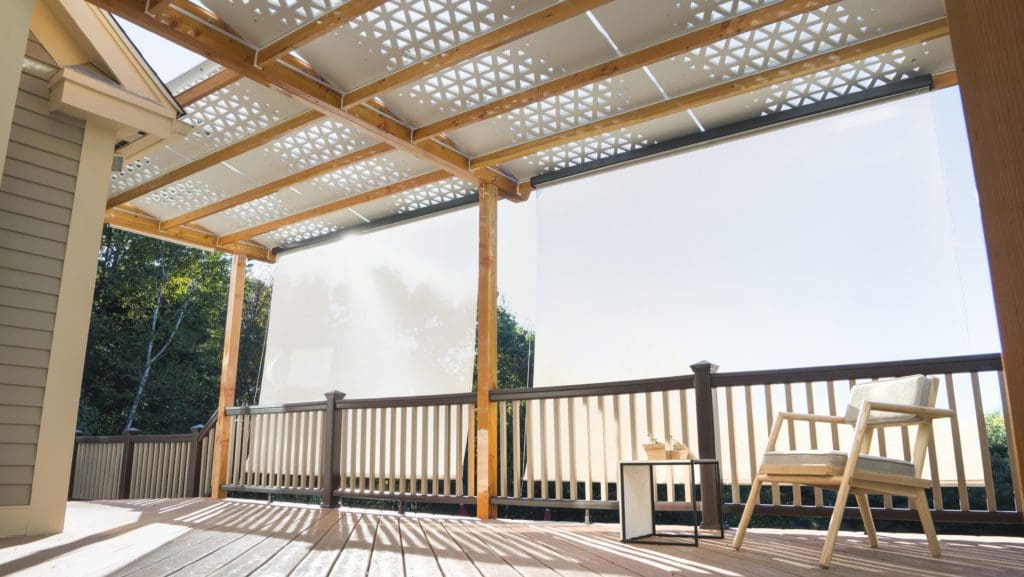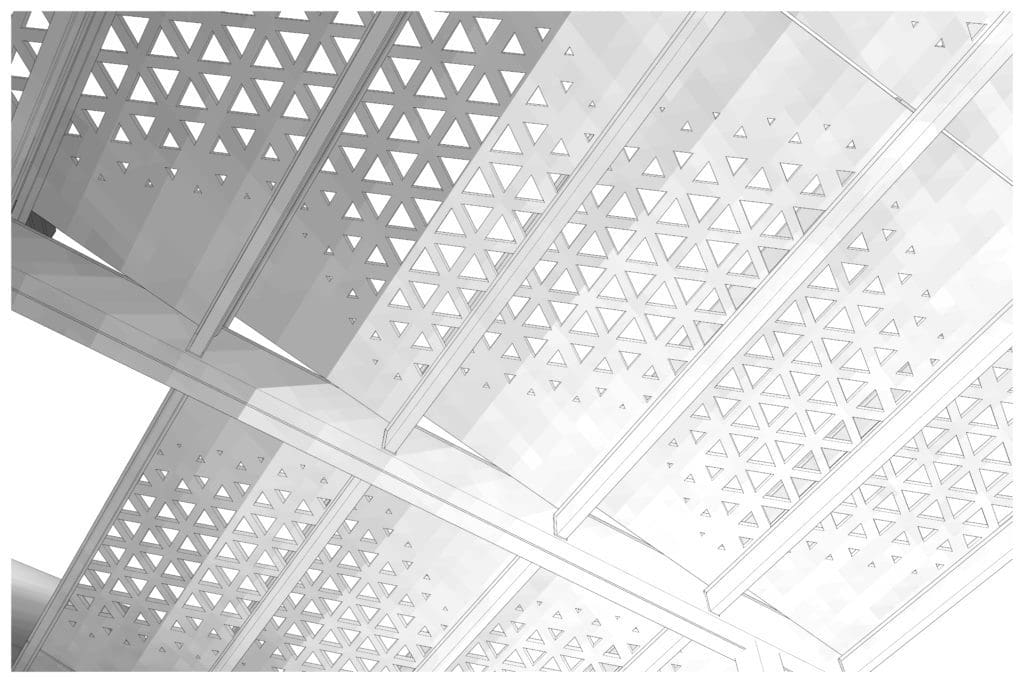 A sketch from the design phase of the projec.t.
Other Projects